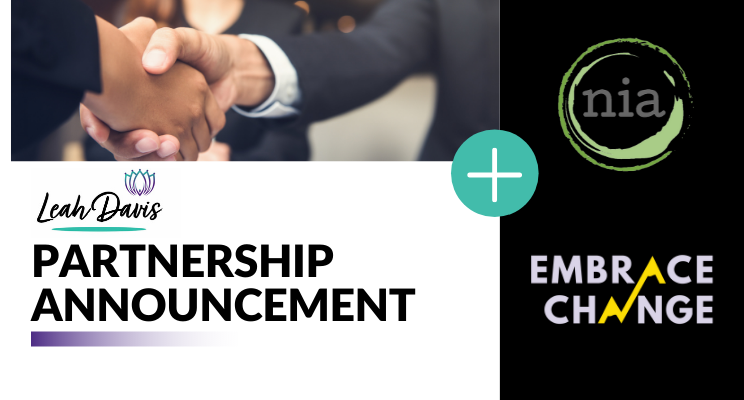 When I accepted my calling to serve women of color as a Wealth and Wellness Coach I had no idea how many phenomenal opportunities would come my way. I have been blessed with meeting numerous women and organizations that are rooting for the financial well being and success of my sisters. Not only are they cheering for our economic empowerment, they are in the trenches with us and show with their actions they are committed to making a significant difference in our lives.

I am passionate about educating women of color about the women's wealth gap and how we can overcome the barriers that have been holding us back from accessing wealth. One barrier for women of color is the pay gap and another one is not knowing how to invest or who to invest our money with. It is essential I align my business with individuals and companies that have a proven track record of advocating for the financial well being of my sisters. I am pleased to announce several strategic alliances that open the pathway for me to serve more women of color professionals and entrepreneurs that are committed to building a wealth legacy.

Nia Impact Capital
I am excited about my recent partnership to join Kristin Hull, Founder of Nia Impact Capital and her team as a financial coach. Nia Impact Capital is making a difference with a deep understanding that impact investing plays a critical role in the pressing problems we see in the world. Nia's objective is to generate a competitive rate of return while creating a positive impact for investors and our planet. ​Nia values both diversity and inclusion in the workforce and demonstrates this as a team led by women. https://www.niaimpactcapital.com/

Embrace Change
I am thrilled to announce my strategic alliance with Cynthia Pong, Founder of Embrace Change. Embrace Change specializes in coaching women of color on leadership, negotiation, and small business development. When Cynthia invited me to be a coach on the Embrace Change team I didn't hesitate to accept. The Embrace Change team is committed to supporting BIWOC professionals to get the money, power, and respect we deserve. https://embracechange.nyc/
I am grateful for this opportune moment in my career to partner with Nia Impact Capital and Embrace Change. As we steadfastly work with purpose and with the intention to uplift the quality of life for our clients and their families it is inevitable we will both bring and attract prosperity, joy, and harmony into our lives. The trajectory of immeasurable value we will bring to the diverse population of women we serve is truly a blessing and is immensely fulfilling.